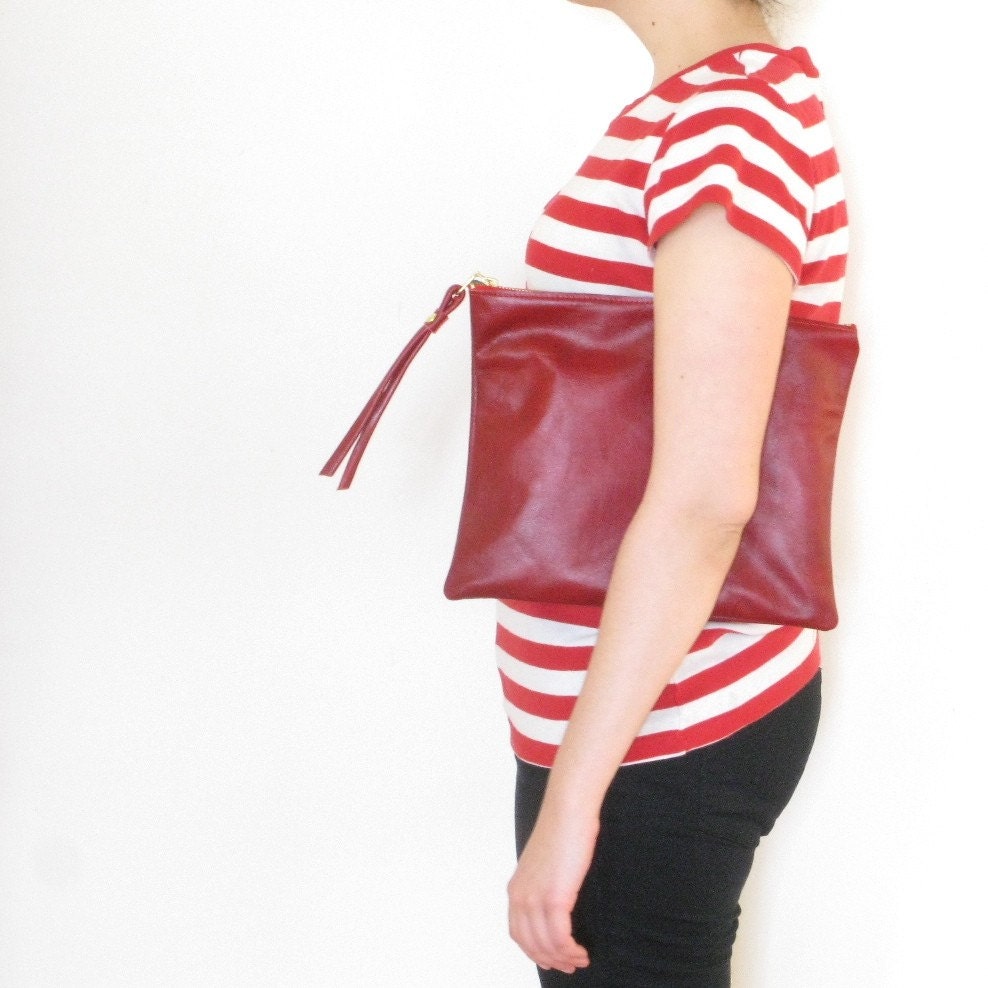 *This clutch is being sold as a sample due to a few small dark marks though out this leather - The leather naturally has a mottled effect, but two darker areas are bit more noteworthy- they aren't that visible but I wanted to mention it anyways.*
Twelve inch wallet clutch pouch in a mottled red topgrain cowhide. Lined with an ikat cotton and leather stamp tag. A perfect clutch size to fit a cell phone, wallet, small snacks, and other little bits and bobs. Perfect for summer and spring when you don't want to carry a bag around! Natural distress marks on the leather will vary from clutch to clutch.
Measures approximately 12" X 9.75"
$45 includes shipping in the US.